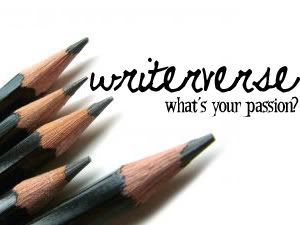 I'm in for phase two of
writerverse . It's a prompt writing 'Land' type community, with teams and points and lots of writing activities. You can write with original or fanfiction, and you only have to participate in one challenge every two weeks to stay active- but I'm sure you'll want to participate in many more because it's fun.

Phase two just started today so it's a good time to jump in!